Proposed Solar Project near Heisler holding Open House in November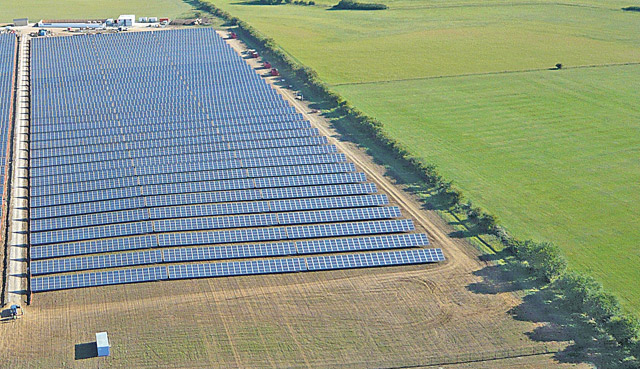 Flagstaff County and the village of Heisler received notification that a public consultation will take place in November regarding a new Photovoltaic (Solar) park in consideration to be located near Heisler, to be developed by Kronos Solar.
Kronos Solar, with head offices based in Munich, Germany, has "significant experience in the design, planning, development, construction, and maintenance of PV parks."
They are seeking planning permission for approximately a 50-hectare Photovoltaic Park, with projected generation of 20 MW, that will plug directly into the ATCO Power network.
As far as site suitability, Kronos says that it is 'nicely separated from large parts of the adjacent environment' and will not create an intrusion to the landscape.
"The majority of the field is clear, and as such the use for a PV park will not require major modifications of the site, such as removal of buildings and or plants.
"The plants and trees bordering all fields will remain intact."
The life expectancy of the proposed park would be 25 years, with very little environmental impact during both construction and operation.
Kronos says that the site will become a natural habitat for small animals, with only one-third of the site covered by solar panels.
Kronos will present the details of the proposed park during their public meeting in Heisler later in November (see classified ad in The Community Press for details), and has also invited Flagstaff County Council to meet with them before the public meeting.
As read in the November 1 edition of The Community Press
Leslie Cholowsky
Editor