Attract 22,500 readers for 1 low cost in the Spring Supplement!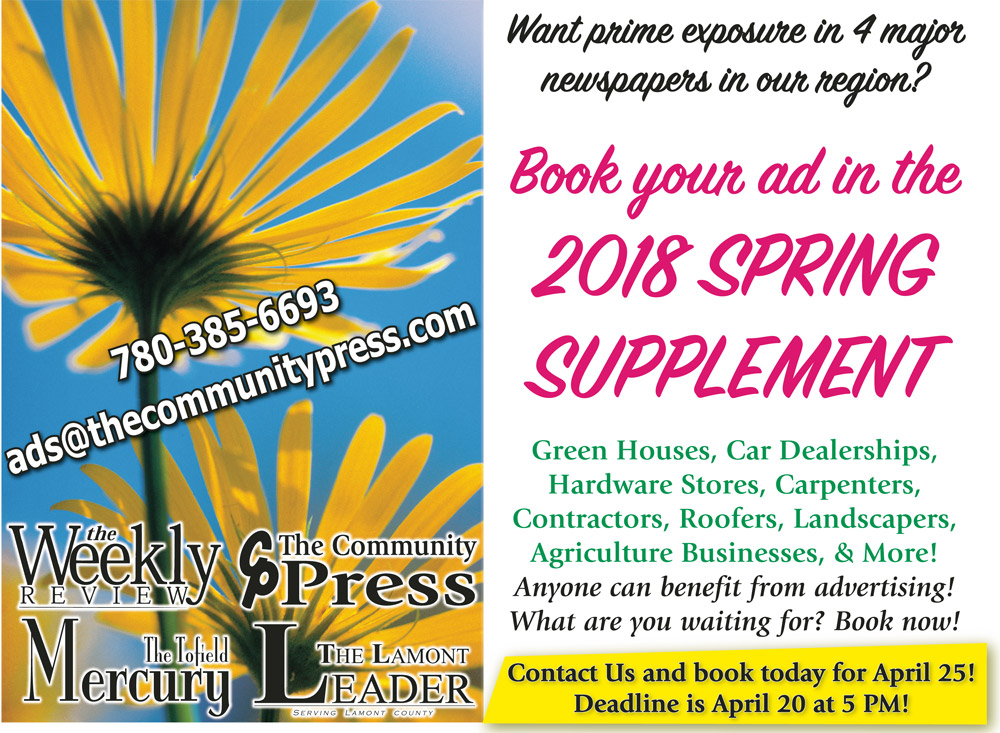 Spring is the time to get your name out there!

Benefit from nearly 23,000 readers with the 2018 Spring Section coming out on April 25! Your ad would appear in 4 different weekly papers in east central Alberta PLUS the section will be published online for added exposure!
Interested? Contact us today! Email ads@thecommunitypress.com or phone 780-385-6693 and ask for Leslie or Ally! Deadline is this Friday at 5 pm.
Support Local Media – IT WORKS!