Flagstaff Region Featured Business: Elite Excursions

(as published in the March 7 edition of The Community Press)
The Flagstaff Region Featured Business is a monthly newspaper and web feature presented in partnership by Flagstaff County and The Community Press.
Elite Excursions
Box 231; Alliance, Alberta
Jeff Bateman at 780-385-1675 or
Raylene Bateman at 780-385-4659
It's often said that life is all about the journey and not the destination.
That well-worn cliché is especially true for Elite Excursions Inc., a luxury party bus business owned and operated by Alliance-area couple Jeff and Raylene Bateman.
For the past three years, the Batemans have been taking passengers for rides – in style and comfort – from the Flagstaff Region to a variety of destinations around Alberta.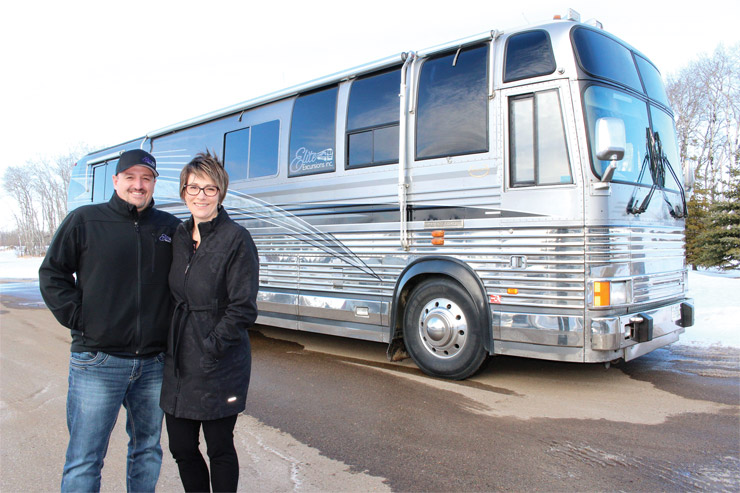 "Our tag line is: 'Getting there is Half the Fun!' And we truly do believe this," Raylene says. "No matter where we are going, the bus trip is always the best part. People just want to keep going!"
Hop aboard the 20-passenger bus and it's easy to see why. It's a fully licensed lounge-on-wheels, complete with in-motion satellite TV. Jeff and Raylene also provide other coveted amenities, including phone chargers and appetizers.
"We aim to have people feel like they are rock stars for the day or for the evening or for the moment, so we try to treat them like royalty when they're on the bus," Raylene explains.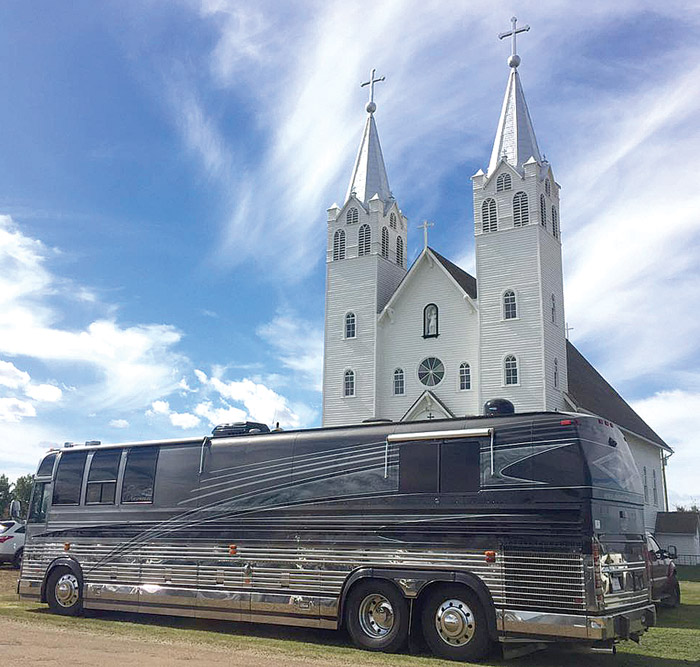 The Batemans decided to get into the party bus business circa 2015. "We had been on a different bus trip several times with the company I used to work for and that was our Christmas party," Raylene recalls. "We just thought it was a really cool idea. And when Jeff quit working in the oilfields, we were looking for something to do. We thought, 'Hey, what about a bus?'"
Besides the cool factor, it also made good business sense. The Batemans recognized a need in the region for group transportation.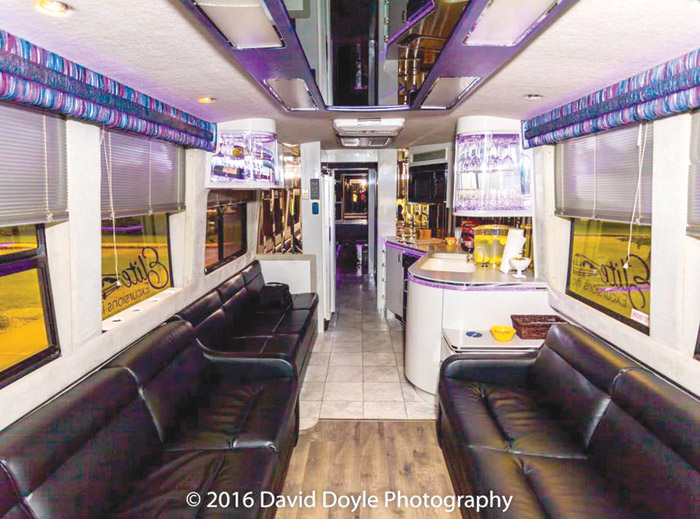 "People can get together and enjoy their time as a group and nobody has to worry about drinking and driving," Raylene adds, noting the name Elite Excursions came to her in a dream. "I woke up one morning and went, 'That's the name!'"
Elite Excursions offers round-trip packages for weddings, corporate team building, birthday parties, Christmas parties, concerts, sporting events, spa days, golf getaways and the aptly named "No Reason Tour" for no particular event at all.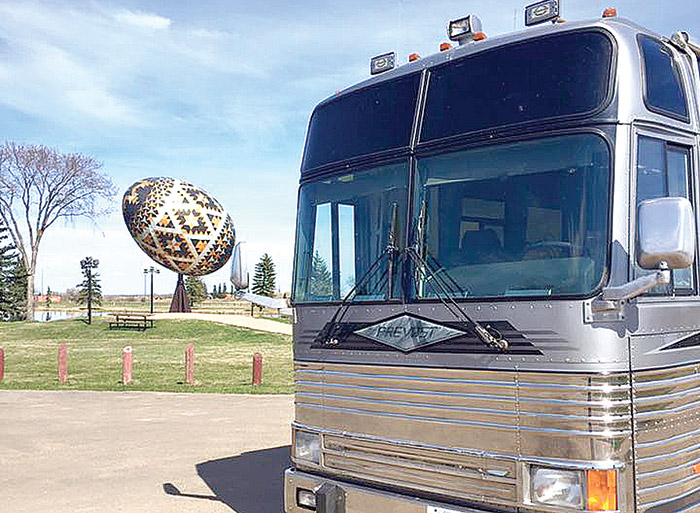 Jeff and Raylene are also planning their annual list of tours in which single seats on the bus can be purchased. Among them: distillery tours, culinary tours, mystery tours, greenhouse trips (possibly a Devonian Garden tour), golf trips, Spruce Meadows, horse racing at Northlands Park, Hot August Night at Castrol Raceway, the Canadian Finals Rodeo, CFL football, the Agri-Trade in Red Deer, steak/pub nights, and the Rosebud Dinner Theatre.
Be sure to visit eliteexcursions.ca for more details.

Mention this feature to receive 10% off trips booked in March for travel in March or April.
As published in the March 7 edition of The Community Press – on newsstands today. Never miss an issue, become a SUBSCRIBER today!
The Flagstaff Region Featured Business is a monthly newspaper and web feature presented in partnership by Flagstaff County and The Community Press.  For more information, contact Jenalee Blackhurst, Economic Development Coordinator, at 780-384-4152. Looking to market your business? Look no further than the area's #1 Medium since 1908. Phone 780-385-6693 or Email ads@thecommunitypress.com today.