Daysland Playground Committee wins $15,000 thanks to local business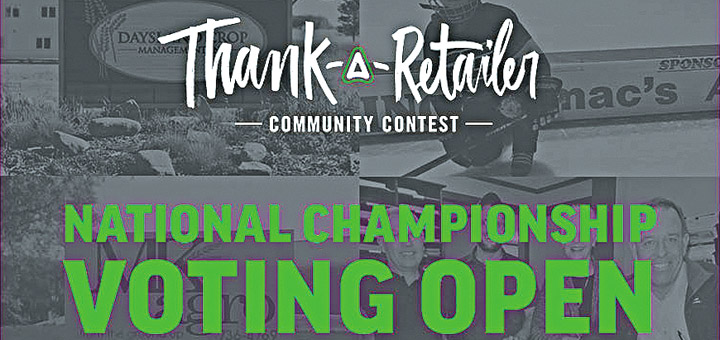 Daysland Crop Management had an opportunity through ADAMA Canada to win the opportunity to donate $15,000 to an organization in their community through a national contest.
The company chose the Daysland Playground Committee as the organization they wanted to support, and from Jan. 4 until Valentine's Day, encouraged everyone to vote for their project.
The contest, called 'Thank A Retailer,' divides the contest area into four regions across Canada, and retailers like Daysland Crop Management could put forward their nomination to win funds for their adopted project or community group.
Daysland Crop Management was included in the Alberta and BC region, and got the highest number of votes of any retailer from that area, thanks to a lot of people voting daily on Facebook, winning the regional prize of $15,000, which they will donate to the Daysland School Playground and Outdoor Improvement project.
Heather Miller, who is on the committee, says, "Now we have an opportunity to win another $15,000 if we can get more votes than Saskatchewan and Manitoba."
Voting is done at thankaretailer.ca, and supporters can vote once per day during the current period. Extra 'bonus' votes are awarded if the user shares with their Facebook and Twitter friends.
Read the full story in the latest edition of The Community Press – on newsstands now!  
Print is still the most effective medium. Attract LOCAL customers by supporting LOCAL media. ADVERTISE!
Leslie Cholowsky
Editor