The 2018 Sweethearts Draw Winners are…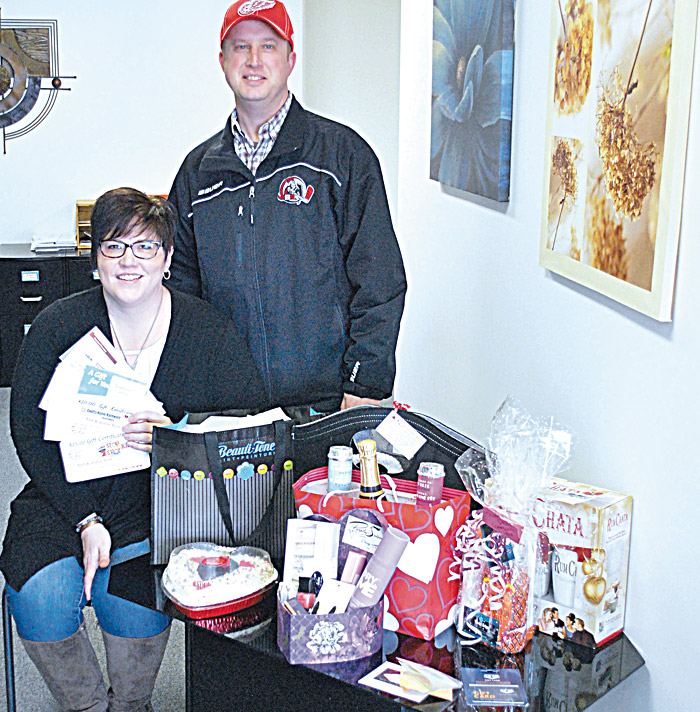 Ted and Jodie Djos from Sedgewick each entered the other in Flagstaff's 33rd Annual Sweetheart Draw, and ended up with the winning entry, with Jodie nominating Ted as her sweetheart for the win. Both entered in participating stores in Sedgewick and Killam. Thanks to participating merchants from all over Flagstaff, the Djoses took home this big stack of prizes that included a number of gift certificates, too.
This year's participating businesses were:
Wild Rose Co-op, Budding Ideas/Paw Prints, The Wooden Spoon, Lakeview Liquor Store, Killam Liquor Store, Daysland Pharmacy, Many Horses Saloon/Forestburg Hotel, Town & Country Guardian Drugs, The Apothecary Shoppe/The Source Forestburg, Killam Home Hardware Building Centre, Purple Scissor Salon, Coutts Home Hardware, Wavy Lake Tire & Auto, Subway Killam, Brandywine & Brew, The Rusty Daisy Gift Co., Vivid Edge Hair Design, Stop Spot Drive-In Restaurant, Underground Hair, The Community Press, Main Street Medley.
Thanks for your continued support!