HUGE SAVINGS with the 10th Annual FULL PAGE AD BLOWOUT!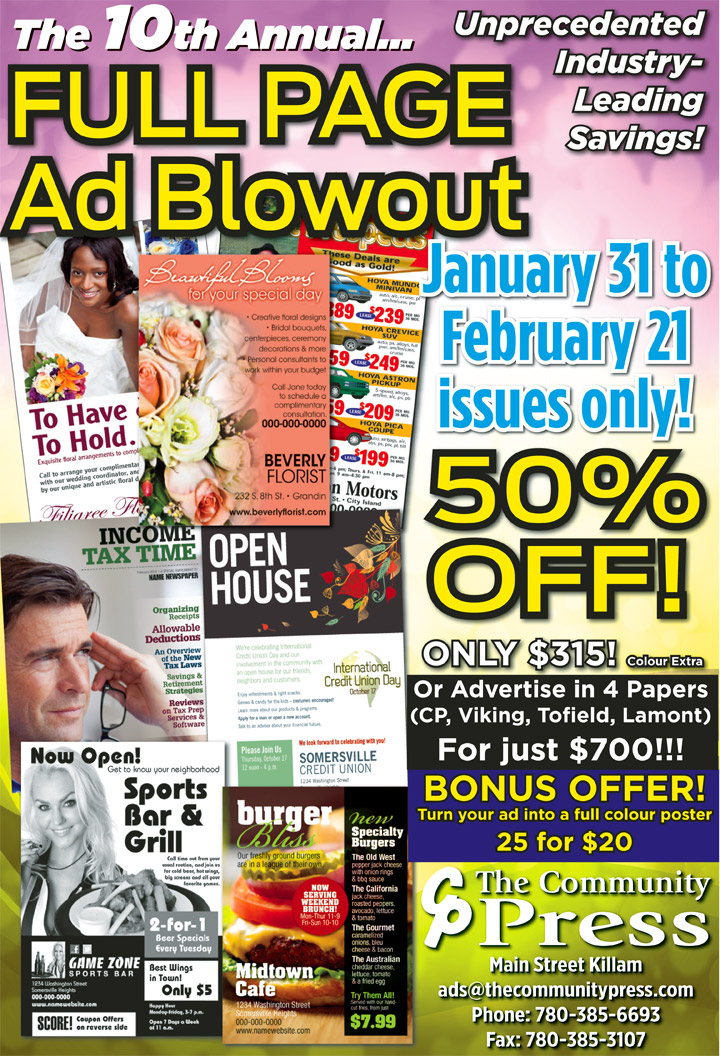 For the 10th YEAR IN A ROW, we're having our FULL PAGE AD BLOWOUT! From the January 31st to February 21st issues, you could save BIG TIME while getting the attention of thousands of local readers, and many more at www.thecommunitypress.com.
Deadline for the January 31st issue is this Monday (Jan 29) at 5 pm. Hurry! There's still time to book for week 1!