Burning vehicle in Killam dowsed quickly by fire fighters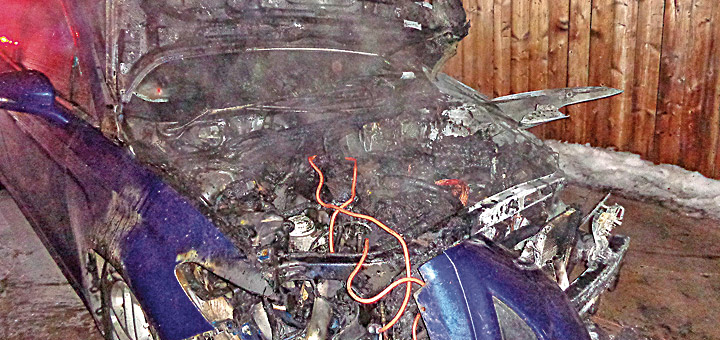 Gerri Link of Killam was on her computer, which is located in a rear-facing bedroom in her house in Killam, around 10 p.m. on Tuesday, Jan. 2 when she noticed that the lights in the house were flickering, and flickering, and flickering.
That started to worry her, she suddenly remembered that the light switch at the back door had thrown a bit of a spark, earlier, when she turned on the light, so she got up to check around the back door, and saw nothing out of the ordinary.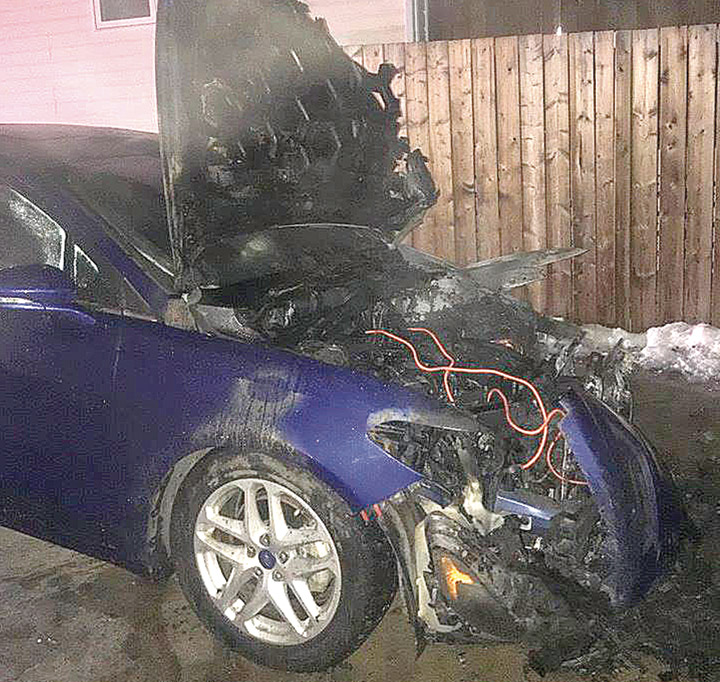 Then she looked out the window and saw some odd flickering in the snow, she says, stepping outside to see that her vehicle was on fire.
The 2013 Ford Fusion had flames shooting out from under the hood that were easily six feet high, Link says.
She immediately called 9-1-1 only to find that one of her neighbours had already called, and that the Killam Fire Department was on the way.
"It felt like half an hour, but I'm sure it was only minutes before they came," she said, but meanwhile the flames leapt higher and higher.
Her neighbours told her to grab some things from the house and come wait with them, and she did accept their offer to take care of her dog, but Link says she then went back in the house.
Read the full story in the latest edition of The Community Press – on newsstands now!  
Print is still the most effective medium. Attract LOCAL customers by supporting LOCAL media. ADVERTISE!
Leslie Cholowsky
Editor