Less than a week left to be included in our Great Big Christmas Greetings Section!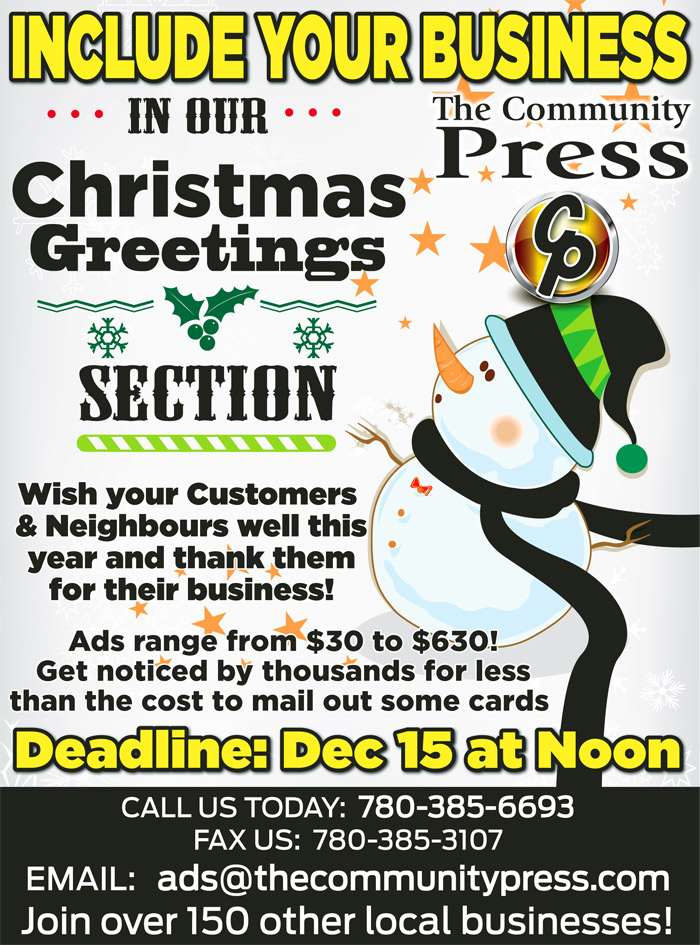 Ever thought of using your local newspaper as a vehicle to wish your customers a Merry Christmas?

We get thousands of local readers every week, and our Christmas Greetings Section is one of the top-read and top-saved editions of the year. Ads range from $30 to $630.
Join over 150 local businesses. Less than 1 week left to book. Give us a try!
Phone 780-385-6693
Fax 780-385-3107