A Christmas pageant you'll never forget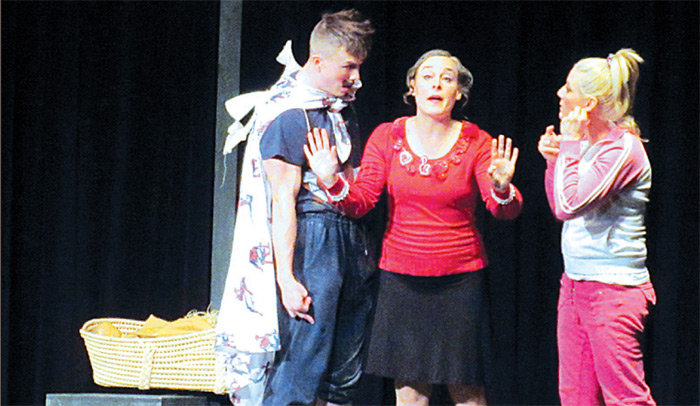 The Best Little Newfoundland Christmas Pageant…Ever! showcased on the Palace Theatre stage in Daysland on Wednesday, Nov. 29 to a packed house.
The play is set in St. John's, Newfoundland.
At the start, Mrs. O'Brien finally gets her chance to direct the pageant when Mrs. Armstrong gets in an altercation with a moose.
It doesn't take long for trouble to show up when the Herdsmen family shows up during auditions, and steal all the parts, and not entirely using their acting talents.
Matthew Lindholm plays one of the Herdsman boys, and gets the part of an "angle of the Lord," while his sister and brother play the parts of Mary and Joseph.
Read the full story in the latest edition of The Community Press – on newsstands now!  
Print is still the most effective medium. Attract LOCAL customers by supporting LOCAL media. ADVERTISE!
Leslie Cholowsky
Editor