Flagstaff Region Featured Business: Lakeview Liquor Store

(as published in the December 6 edition of The Community Press)
Lakeview Liquor Store
4802 49 Street
Hardisty, Alberta
780-888-2488
Open Monday to Thursday, 11 a.m. to 9 p.m.; Friday and Saturday, 11 a.m. to 10 p.m.; Sunday, 2 p.m. to 8 p.m.
Looking for a unique bottle of liquor for that hard-to-buy connoisseur on your Christmas list?
Before getting in your vehicle and setting out on a shopping excursion to Camrose, you'd be wise to first drive to Lakeview Liquor Store in Hardisty.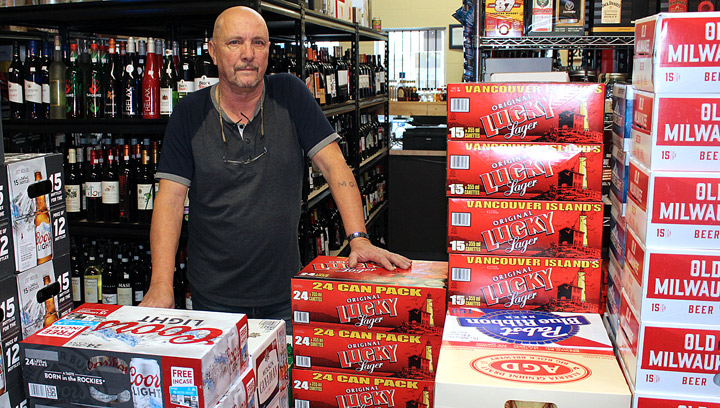 Owner Ernie Ziegler prides himself on carrying the most diverse selection of wine, beer, and spirits in the Flagstaff Region – and oftentimes beyond the County boundaries.
"I've got a lot of stuff that even the big stores in Edmonton don't have," says the Hardisty resident who has spent most of his working life in sales.
"I have never been to any other store (in the County) that's got a bigger selection."
Lakeview Liquor Store boasts close to 275 wines in stock, as well as beer from more than 20 countries, including Germany, Italy, and France.
This March, Ziegler will celebrate 10 years as owner of Lakeview Liquor. Within the past decade, he has worked diligently to build up his stock.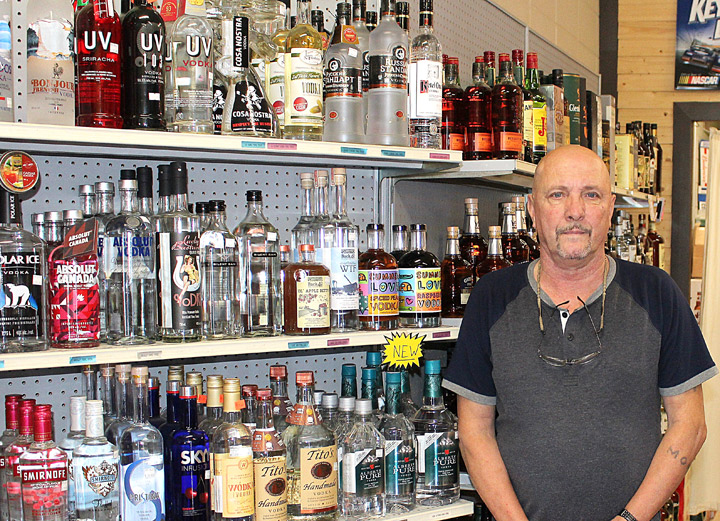 "This business, when I bought it, was a small store," he explains.
"Size-wise, it's still small, but I have a lot of inventory."
Along with the sheer growth in variety, Ziegler has maintained a hearty splash of provincial flavour.
"I've got a lot of Alberta product: Alberta craft beer, Alberta wines, Alberta vodkas, and Alberta ryes – as much as I can that I know is going to sell," he adds.
From Grande Prairie to Lethbridge, and Canmore to Camrose, much of the province is represented on Lakeview Liquor's shelves.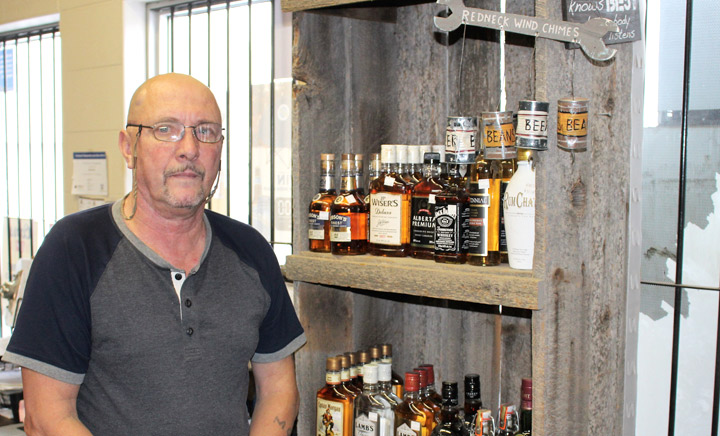 Ziegler even currently stocks the oldest whisky ever released in Canada.
When 7,000 bottles of 40-year-old limited edition Canadian Club came out in mid-October, Ziegler scored a case of four – valued at $250 each. He has since sold a couple bottles.
On the less expensive side of the spectrum, customers looking to sample different wines can join the store's Wine of the Month Club.
Membership buys a new bottle of wine every month valued at between $17 and $30.
"It's a good deal," Ziegler says, noting there are currently 11 customers in the club.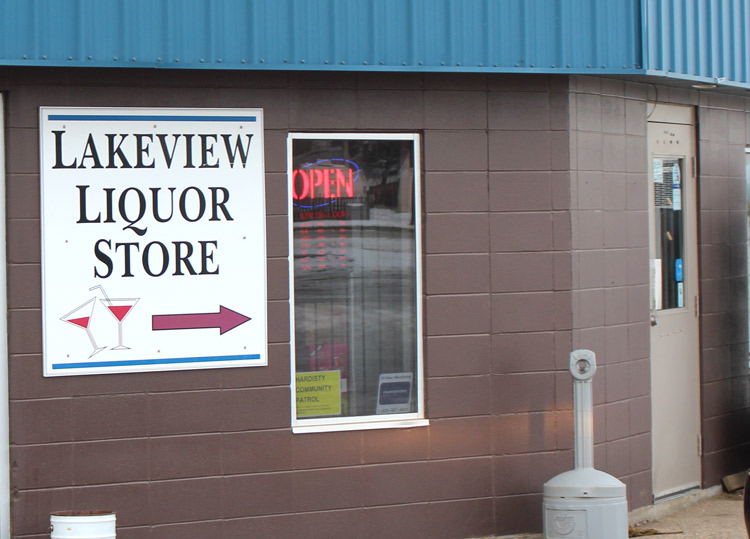 Lakeview Liquor is the go-to supplier for several businesses in the Flagstaff Region, including The Leaf just across the street, and OT Sports Lounge in Killam.
Most days you'll find Ziegler in the store, however, he does employ four casual staffers.
This month, Ziegler is offering a 5 per cent discount on purchases of $100. That increases to 7 per cent for purchases of $150, and 10 per cent for purchases of more than $200.
As published in the December 6 edition of The Community Press – on newsstands today. Never miss an issue, become a SUBSCRIBER today!
The Flagstaff Region Featured Business is a monthly newspaper and web feature presented in partnership by Flagstaff County and The Community Press.  For more information, contact Jenalee Blackhurst, Economic Development Coordinator, at 780-384-4152. Looking to market your business? Look no further than the area's #1 Medium since 1908. Phone 780-385-6693 or Email ads@thecommunitypress.com today.