Flagstaff Region Featured Business: OT Sports Lounge

(as published in the October 3 edition of The Community Press – grab a copy today for an exclusive 10% OFF food coupon for the month of October)
OT Sports Lounge
5319 51 Ave., Killam
780-385-3000
Open Monday to Saturday
10:30 a.m. to 3 a.m.
It all started one hot day in the summer of 2016 on Deanna Cookson's deck.
Cookson and long-time friend Jill McClements were chatting over drinks on that fateful day, when the topic of conversation turned to starting their own business.
"We just had an idea," McClements recalls.
"We thought about it for a few months and then we ran with it."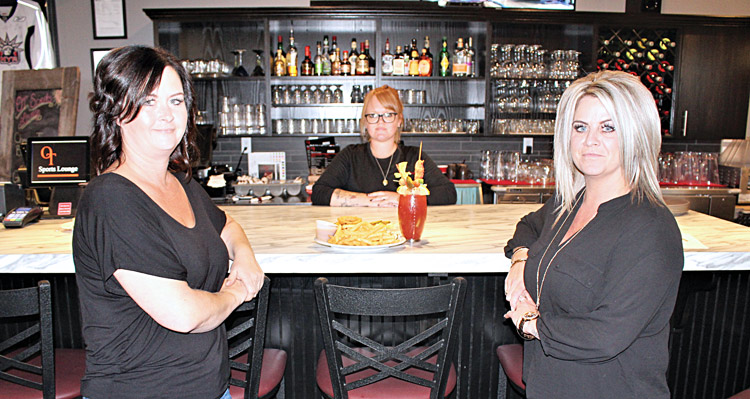 The idea was to open a sports lounge – an endeavor they were convinced that Killam and the surrounding area would welcome with open arms.
While neither had any business experience, both Flagstaff County residents were well-acquainted with restaurant work.
"We've both waitressed before and Deanna's run a kitchen before," McClements explains.
After some research, the friends had two locations in mind for their joint business venture.
Eventually, they decided that the former Brodie's Pub in Killam – which happened to be for sale – was their best bet.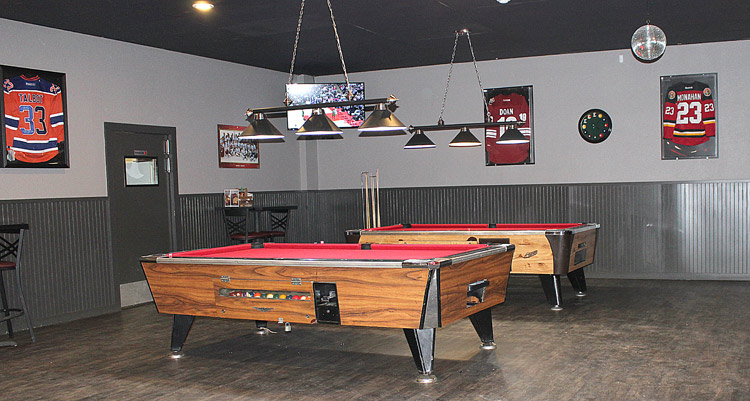 McClements and Cookson had been to Brodie's in the past, so they knew exactly how they wanted to spruce up the community landmark.
With help from their friends and family – including their own children – the entrepreneurial duo set to work on some ambitious renovations.
"It was a lot of work," Cookson says.
"Our kids helped us a lot."
The doors to the impressively refurbished OT Sports Lounge in Killam opened on March 27, 2017.
Since then, business has been generally brisk, with the spacious lounge hosting specials for a variety of sporting events, including the Mayweather-McGregor fight in August.
With hockey season starting up, patrons can look forward to specials on drinks and appetizers on nights when the Edmonton Oilers or Killam Wheat Kings play.
That's in addition to Nacho Mondays and Wing Wednesdays.
OT's, as it's affectionately known, offers a full, ever-changing menu of pub-style food, which also includes burgers, fries, salads, wraps, and sandwiches.
On the drink list are all the favourites, including craft beer from Ribstone Creek Brewery in nearby Edgerton.
Along with sports on the big screens, there are also pool tables and VLTs.
OT's recently brought in a DJ for an evening of dancing. Plans are in the works for karaoke and live bands.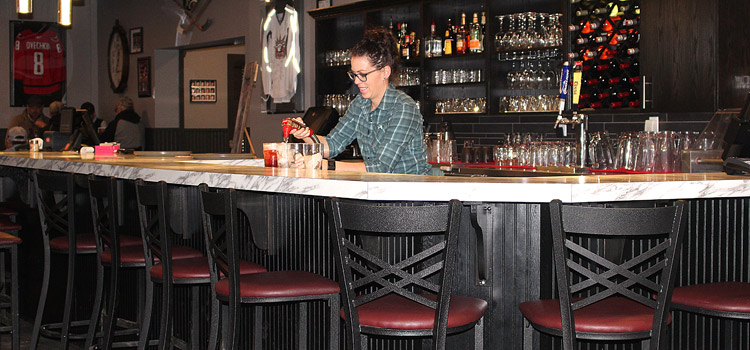 McClements and Cookson are committed to providing a variety of entertainment options that cater to their wide-ranging clientele.
The owners also take pride in their friendly staff.
OT's currently employs 10 full-time and six part-time workers.
For McClements and Cookson, it's all about providing a place to hang out with family and friends that's comfortable, inviting – and close to home.
"You don't have to drive to the city," McClements says.
Cookson adds: "It's that big city feel in a small town."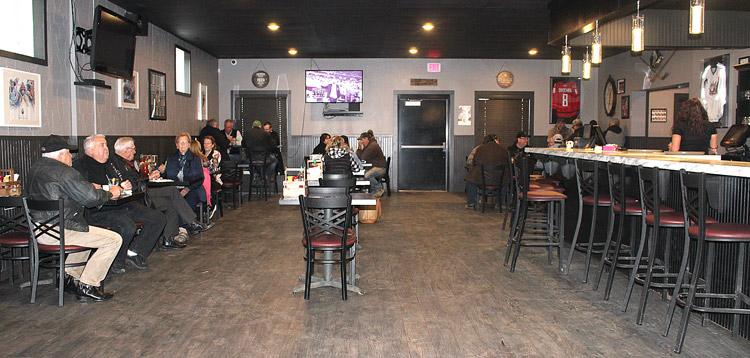 As published in the October 3 edition of The Community Press. Grab a copy today for an exclusive 10% OFF food coupon for the month of October.
The Flagstaff Region Featured Business is a monthly newspaper and web feature presented in partnership by Flagstaff County and The Community Press.  For more information, contact Jenalee Blackhurst, Economic Development Coordinator, at 780-384-4152. Looking to market your business? Look no further than the area's #1 Medium since 1908. Email ads@thecommunitypress.com today.