Rams football on hold for the year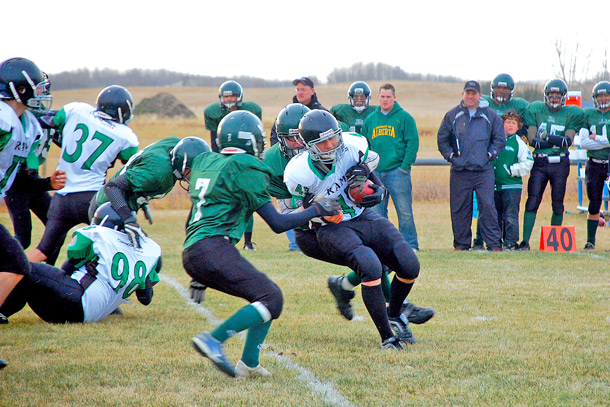 The Battle River Football Association's Rams were due to play their first home game on the Sedgewick field on Sept. 21. However, due to a lack of players, the team has folded for the 2017 season.
Coaches Darek and Dave Graff say if enough players come together for the 2018 season, they are more than willing to continue coaching the team.
Sadly, the Rams have just come off one of their most successful seasons.
Graff says that during the last week of August, their training and tryout camp brought in 10 or 11 players.
"Ideally I'd like to see 15," he says. "One game against Provost had to be called last season because we lost too many players to injuries during the game," Darek Graff says, "that we could not continue."
During practices, his 10 players turned out to be just six or so consistently coming out, Graff says, so the coaches went back to the Association, and together they made a tough decision.
"Our Rams football team has had to fold for the season. Ten players is just not enough."
Read the full story in the latest edition of The Community Press. 
Print is still the most effective medium. Attract LOCAL customers by supporting LOCAL media. ADVERTISE!
Leslie Cholowsky
Editor