New phase for Killam Campus of Care expansion
On Thursday, Sept. 21 Covenant Health shared an update that the Killam Campus of Care project has issued a Request for Proposal (RFP) to secure a Construction Management Service, closing Sept. 28.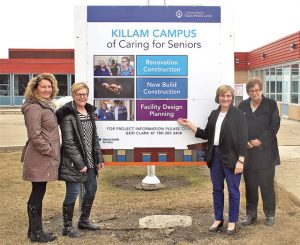 The Campus of Care will provide a home for people requiring different levels of care. The facility has been designed with flexibility to adapt to multiple levels of care spanning from supportive living, to long-term care and dementia care.
This flexibility will help avoid moving residents as their needs change. Covenant Health says, "Our hope is residents will be able to stay in place as services are adapted to meet their needs."
The RFP will be awarded in early October, triggering the next phase of selecting a general contractor. Once that has been confirmed, the physical build of this project will be underway.
Read the full story in the latest edition of The Community Press. 
Print is still the most effective medium. Attract LOCAL customers by supporting LOCAL media. ADVERTISE!
Leslie Cholowsky
Editor