Big Knife Villa holds official grand opening of new wing
Around 140 people gathered in Forestburg at Big Knife Villa on Friday, Sept. 8, to celebrate the grand opening of the new 20-room expansion.
Guests enjoyed a meal, then after a few words from Mike Leathwood, CEO and President of Bethany Group, and members of the Flagstaff Regional Housing Group, (FRHG) which includes Forestburg Mayor Peter Miller, were invited to give the new wing a tour.
Leathwood and Miller both praised all Flagstaff municipalities for coming together to bring the project to fruition.
"An agreement of all municipalities made this possible," Miller said.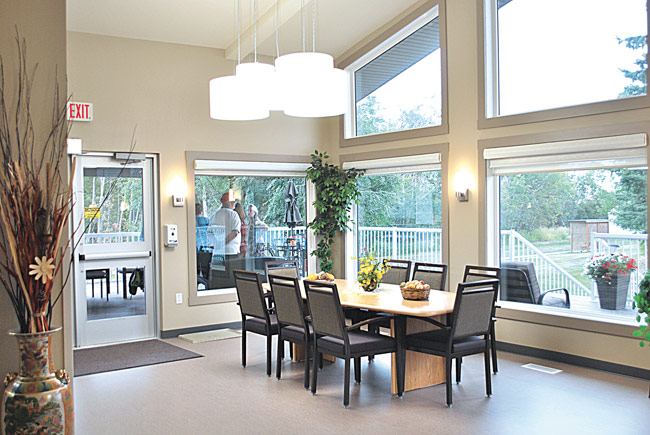 Miller also acknowledged former Battle River-Wainwright MLA Doug Griffiths for his commitment to getting the project approved and funded.
Flagstaff Regional Housing Group also received a donation after the official program, with the Royal Canadian Legion Branch #94 from Alliance, represented by FRGH board member Dell Wickstrom, donating $2,500, which Site Manager Barb Dickson says was used to purchase the outdoor furniture, on the new addition's outdoor areas.
Read the full story in the latest edition of The Community Press. 
Print is still the most effective medium. Attract LOCAL customers by supporting LOCAL media. ADVERTISE!
Leslie Cholowsky
Editor