Local Dandelion Farm featured in upcoming tour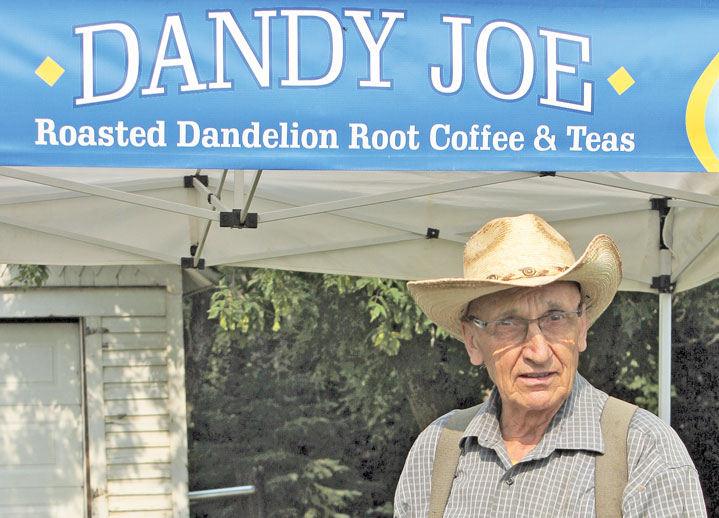 Most of us spend spring and summer months trying to eradicate pesky dandelions from our yards, but John and Irene Feddema have dedicated much of their 27 acres to growing them.
Since 2012 the Feddemas have been travelling to farmers markets selling their unique and popular line of dandelion coffee and tea.
Their first year, John says he knew he had something special when he was interviewed as part of the application process to appear at the Strathcona Farmer's Market and was accepted.
"We sold 42 bags the first week, 60 per cent more the second, 100 per cent more the third, and by our fourth week there, we were out of product!"
The first product was just the coffee, made from roasted dandelion root, but now they offer a full line of teas as well.
He says that the best coffee and tea come from more mature roots, so he rotates between his 4,500 square foot plots to harvest one to one and a half plots per year, averaging about 6,000 lbs of roots.
Feddemas roasted their first roots in their own kitchen, and now use the three ovens in the shop. The roots are dug, washed, and then dried out, in hanging racks in the shop. There's no fancy machinery here. John's own ingenuity has been to work over the past few years, as he's come up with new tools and methods to speed up the washing, drying, and grinding process.
"After a few years, people started asking about tea, so we started making that." The Feddemas sell teas that mix with rhodeola and echinachia, and have quite a few varieties going. John says their biggest seller is the sample package.
READ MORE in the latest edition of The Community Press.
Print is still the most effective medium. Attract LOCAL customers by supporting LOCAL media. ADVERTISE!
Leslie Cholowsky
Editor