Office Space for Rent – Main Street Killam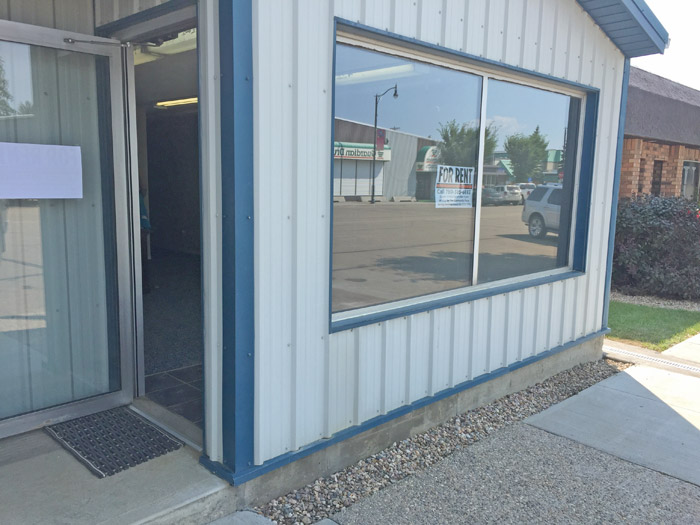 Nice modern office space now available for rent on Main Street in Killam, available to move in starting September, 2017. Located across from busy Guardian Drugs store, between The Community Press and Underground Hair on the south end of main street. Close to school, police station, post office, hospital, community hall, restaurants, banks, retail shops, professional and health services, and more. Large western facing window and glass door allows for great natural light.
This space would be perfect for a hair/nail salon, masseuse, small gift shop, cozy professional office, meeting space, or whatever you can imagine. Open space at the front for retail display or reception/waiting area. Lockable separate office, could also be used as storage or appointment room. Includes bathroom, front and back access, some rear parking as well as full main street angle parking for staff or guests.
Currently undergoing minor maintenance, cleaning, and paint following long-term renter, but should be available at the end of August. Convenient floor heating in the winter. Efficient air conditioning unit for the summer.
If you've ever wanted to start your own business or rent your own office space, this could be the low-overhead opportunity you were waiting for!
Rent for just $575 per month with 6 month lease, plus utilities and damage deposit. 
Interested? Call 780-385-6693 and talk to Ally, or stop by The Community Press during working hours. Email ads@thecommunitypress.com for more information.