Killam Charity Auction & Garage Sale another success, could be last year for main organizer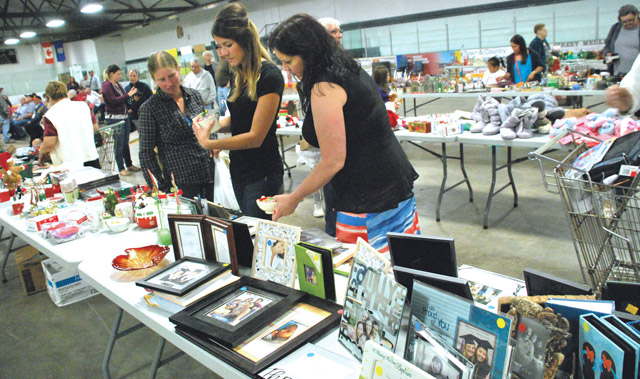 The Killam Charity Auction and Garage Sale ran for its 21st time in Killam on Friday, July 21 and Saturday, July 22, in the Killam Memorial Arena, with a plethora of goods going on the block for charities in the region, including Flagstaff area and Viking Hospitals.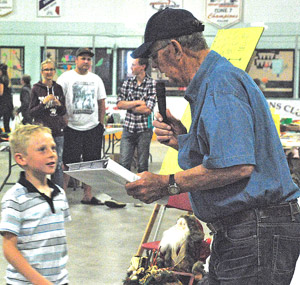 Ralph Sorenson, of Killam, has been the driving force behind the event, with his wife Jean, and with sons Kevin and Leighton helping out by acting as auctioneers, along with Cal Herder and Ben Kellert, and daughter Janelle Ness helping, as well as his grandsons and granddaughters. This year Sorenson's grandson Noel donated an album full of hockey cards, because, as he said, "I wanted to help the community."
Over the years, the event has contributed to a multitude of organizations from funds raised at the auction and garage sale.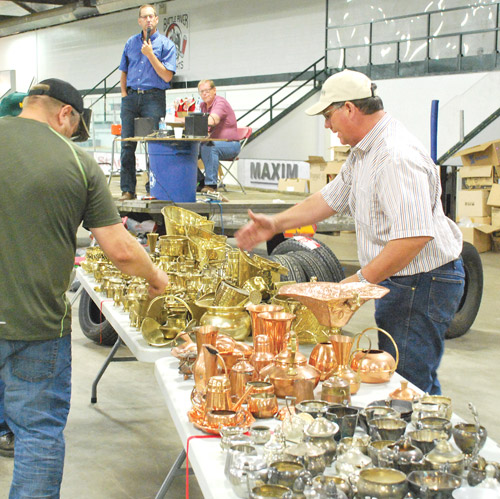 As in previous years, the buyers were lined up and waiting at 5 p.m. on Friday to review the goods for sale, which seems to get bigger and bigger every year, with six long rows of garage sale goods, and a flat deck trailer piled high with donated items ready to be auctioned off.
This year one of the features of the auction was a table of four lots of brass, copper, silver, and pewter items that were donated from a single collection, and curried much interest from the crowd.

Sorenson says that this may be his last year at the helm, saying he'd welcome anyone who wanted to pick up and run with it.
READ MORE in the latest edition of The Community Press.
Print is still the most effective medium. Attract LOCAL customers by supporting LOCAL media. ADVERTISE!
Leslie Cholowsky
Editor