Daysland Northstars looking for one more win Saturday to advance to the NCHL Final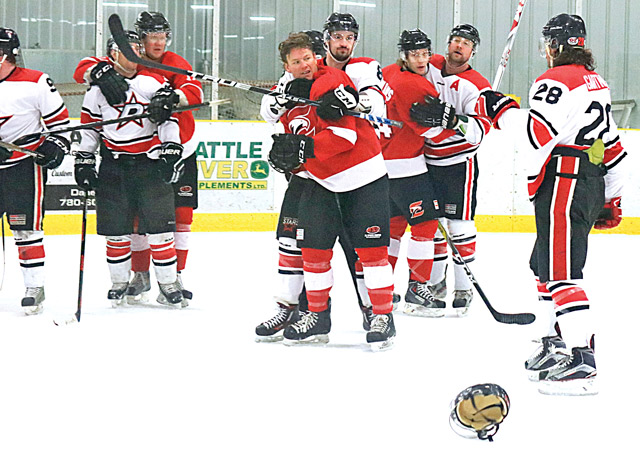 The Daysland Northstars played their last regular season game on Jan. 14, and after nearly a month off because of a first-round bye, Daysland kicked off their first playoff game of the season on Saturday, Feb. 11 at home against the Eckville Eagles.
The Northstars controlled the final period from start to finish and took the game 7-2 with Day, John Green, and Effert getting the goals.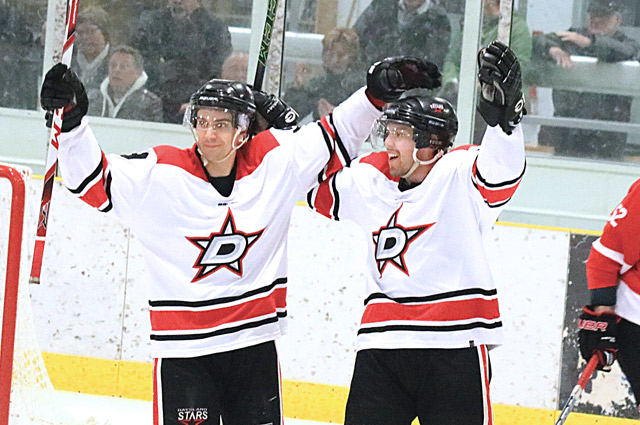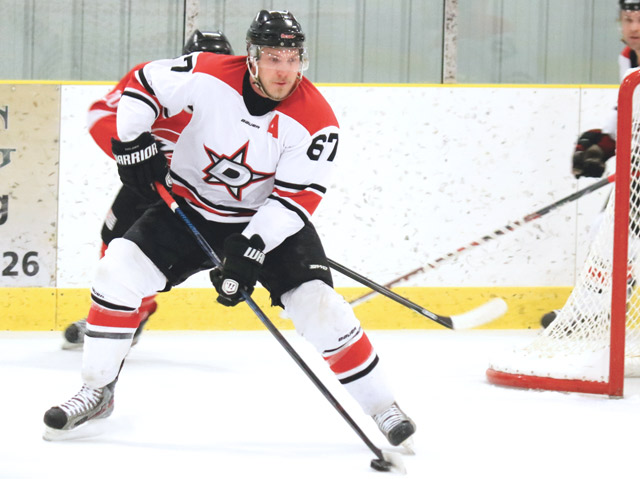 It was a chippy affair and the Stars will look for a series sweep next weekend in Daysland with game three scheduled for Saturday, Feb. 18 with a 7:30 start.
The Bonnyville Pontiacs lead their semi-final series 2-0 against the Morinville Kings. Bonnyville could sweep the series with a win on Saturday.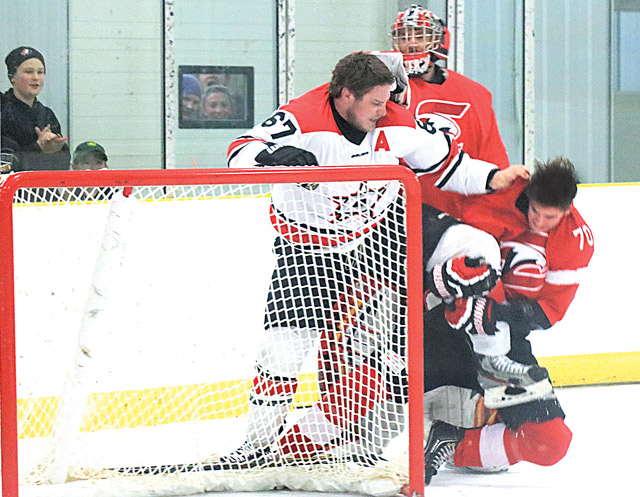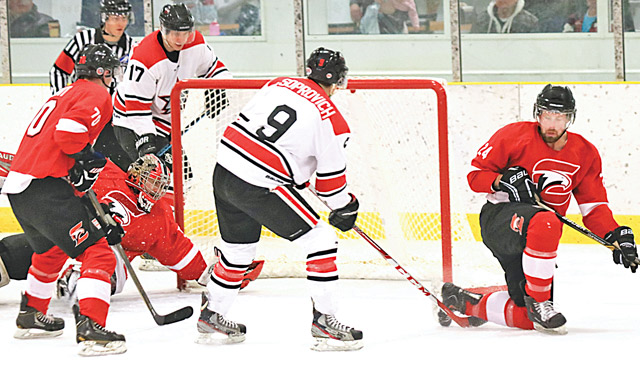 Read the full story in the latest edition of The Community Press – available on newsstands now and online via E-Subscription. Never miss an issue: become a Subscriber today!
Jae Robbins
Staff Reporter