Thank you sponsors of our annual RCMP Salute & Slow Down for Kids spread!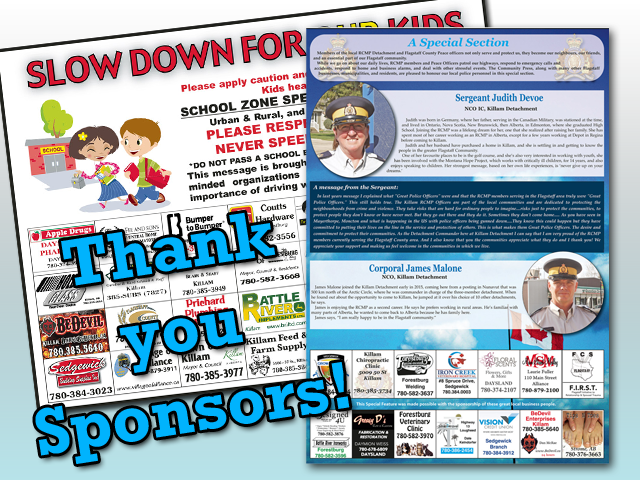 We would like to thank the wonderful community-minded sponsors that helped us put together the RCMP Salute this year, our annual 4 page pull-out giving Flagstaff & area residents a look at the officers that serve and protect the area.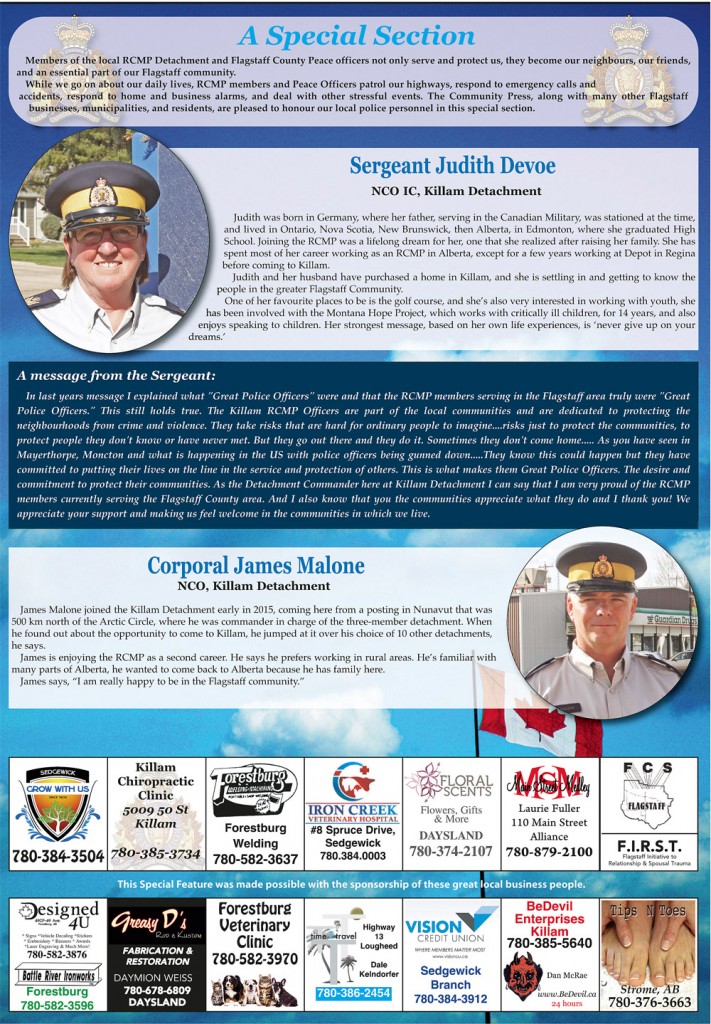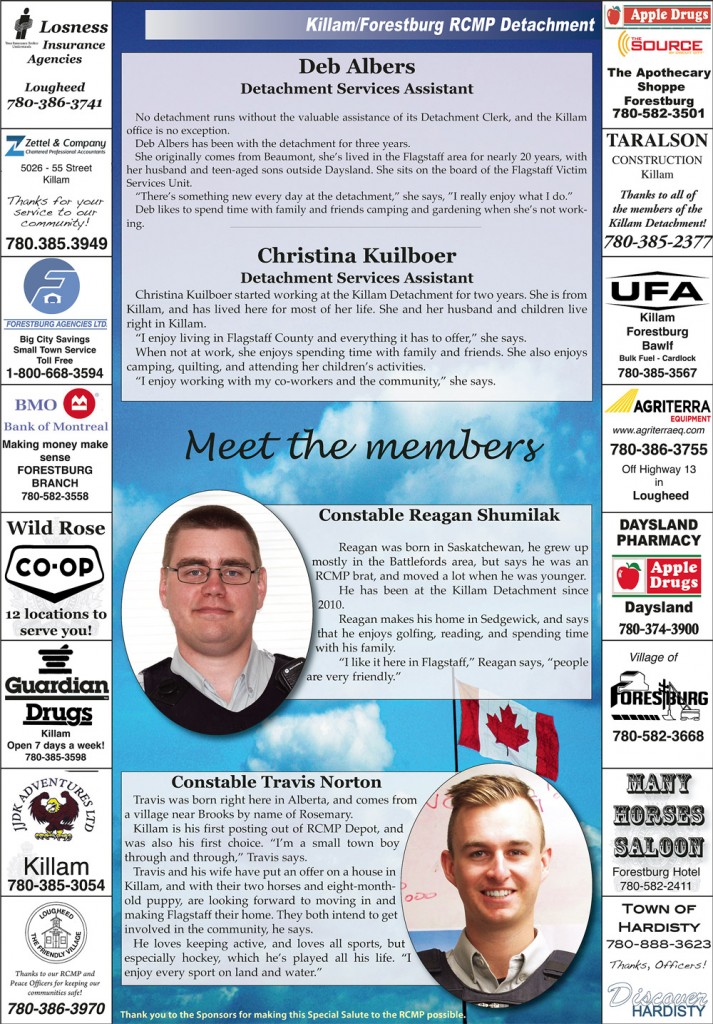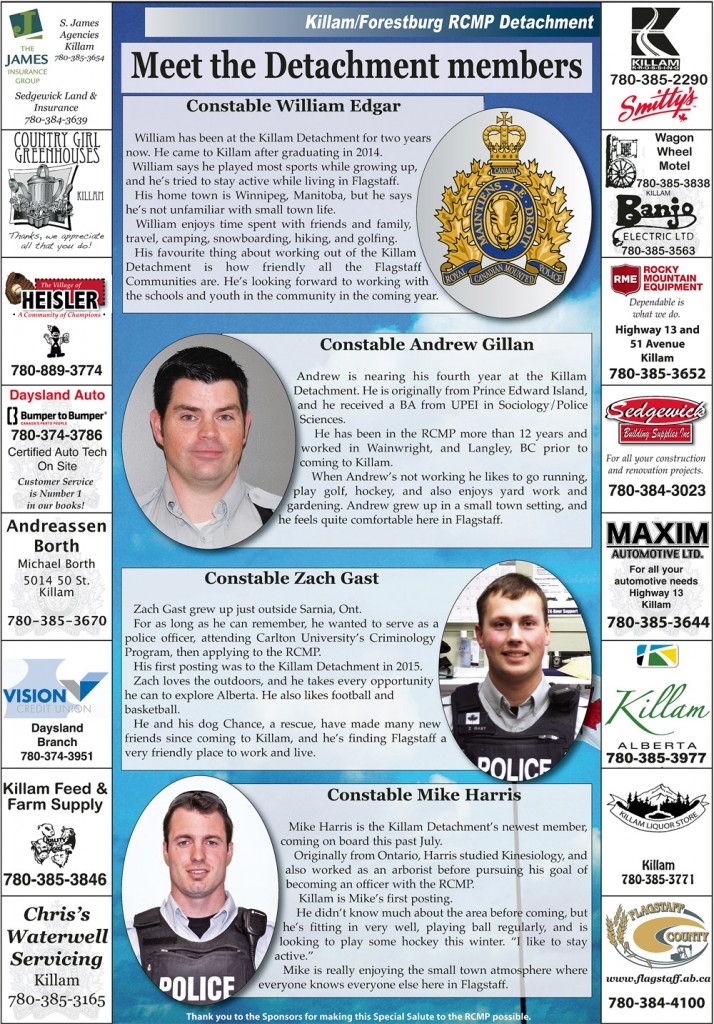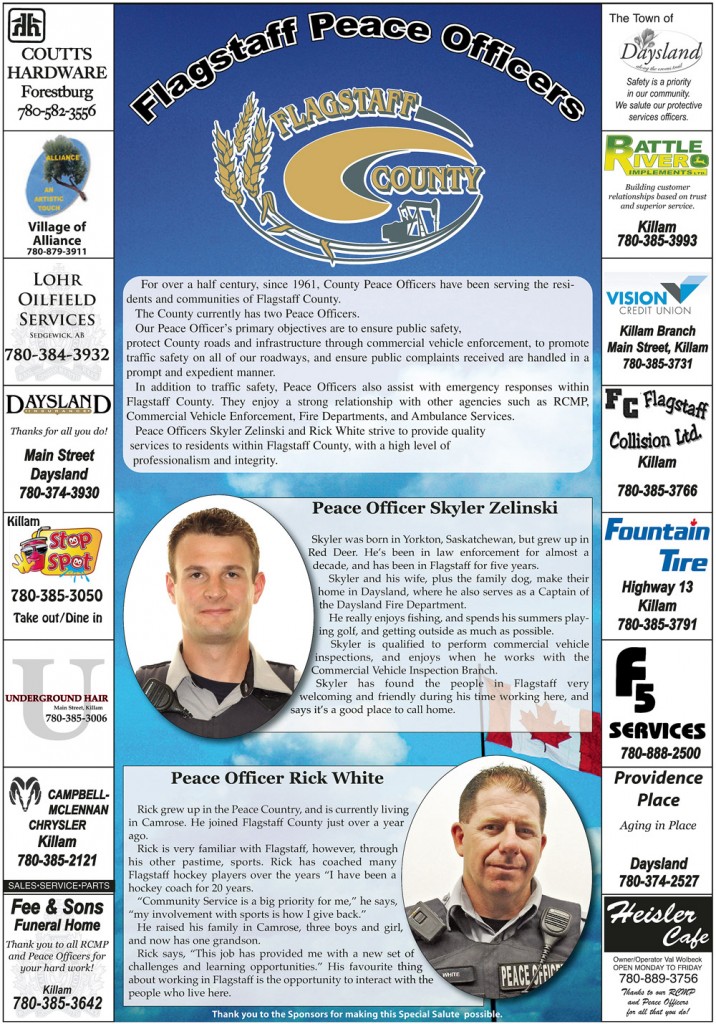 We would also like to thank our sponsors for the Slow Down for Kids back to school spread that we run every year to raise awareness and remind residents to slow down in school and playground zones, especially during the school year.
Without you, these special pages would not be possible! THANKS!