Following the Pink Trail in Flagstaff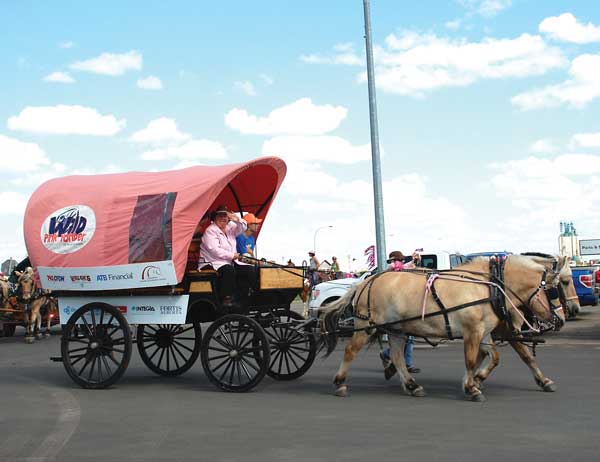 The Wild Pink Yonder is a fundraising drive where a group of riders travel to different towns over a period of weeks raising funds for breast cancer research.

Founder Jane Hurl, who herself is a survivor, although she prefers the term "victor" of breast cancer told a crowd in Killam on Sunday, Aug. 26, "I received such good care from Alberta Health Services I wanted to give something back."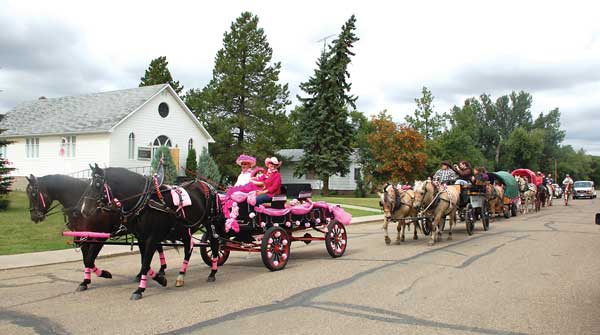 With a lot of help from her son Rusty Hurl, Jane started the Wild Pink Yonder Ride for the Cure.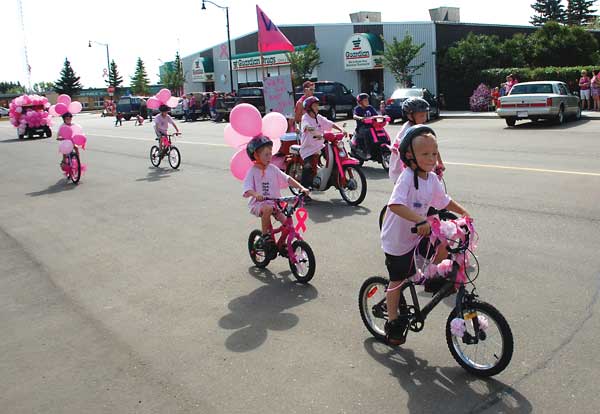 "I wanted to do something, and I liked horses, and I thought this was a good idea."
To date, the Ride has raised over $300,000.
Hurl also acknowledged and thanked the riders, the volunteers who travel with the riders, and then told an audience in Killam that none of the Ride's success would be possible without the support they have received from small towns all over Alberta.
Read More in the August 28, 2012 Edition of The Community Press, on newsstands now!
See hundreds of our Wild Pink Yonder-related photos at thecommunitypress.smugmug.com