Sedgewick Squirt Oiler girls win Silver in Provincials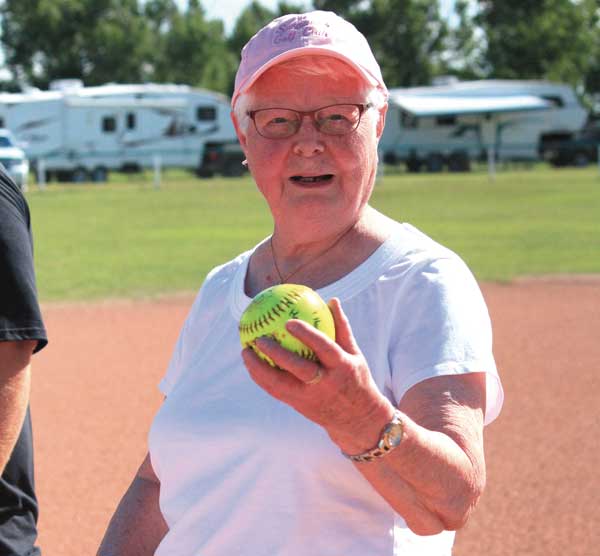 Sedgewick Minor Ball and Softball Alberta hosted the 2012 Softball Alberta Girls Squirt "C" provincial championships in Sedgewick with fourteen teams participating.

The first pitch was thrown out at 9 a.m. on Friday, July 6 and the last out of the tournament was at 4 p.m. on Sunday, July 8.
Friday at 5 p.m. a brief opening ceremony was held where Jim Hampshire welcomed everyone for coming and introduced Viv Kortgaard, who is a Canadian Champion and a member of the Softball Alberta Hall of fame.
Viv would have the honour of throwing out the ceremonial first pitch to Brittney Delowski of the Sedgewick team.
Read the rest of this entry in the July 10, 2012 Edition of The Community Press.
See more ball photos online!