Hippodrome grooves in Daysland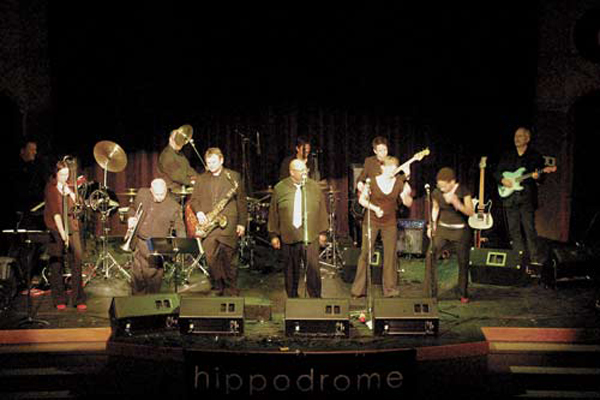 Leslie Cholowsky
Editor
    As the show opened on Saturday night at the Palace Theatre in Daysland, one felt as though you'd taken a step through time and space to hop into the set of the movie, "The Commitments," as lead singer of Hippodrome, Juran Greene, crooned out "Try a little Tenderness," with lead vocalist Erica Hunt and backing vocalist Shawna Romolliwa bringing up the background vocals.
    From there, the band jumped into "Car Wash", and if there was ever a band who gave you the urge to spontaneously break out your boogie shoes, it was this one.
    The audience was a wave of motion during the whole first set, as toes, heads and hands were tapping along to the big sound Hippodrome brought to the stage.
More see the Jan. 10/12 issue of The Community Press